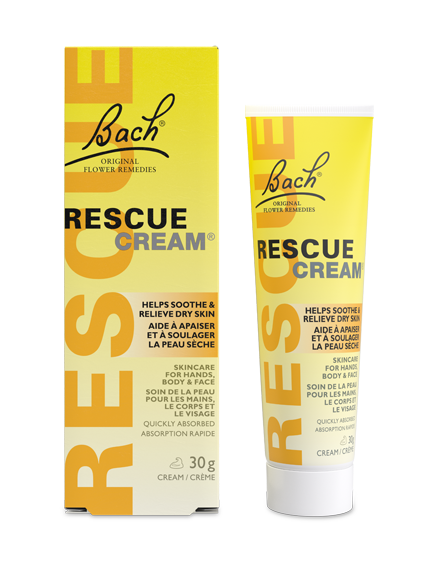 Rescue Cream combines the five RESCUE® flower essences along with Dr. Bach's cleansing essence of Crab Apple. With regular use it helps protect the skin against environmental influences and other external stress factors.
Non greasy, Fragrance free, Paraben free, Lanolin free for hands and body.
Rescue Remedy Cream contains:
Helianthemum nummularium (Rock Rose) Flower Extract, Clematis vitalba (Clematis) Flower Extract, Impatiens glandulifera (Impatiens) Flower Extract, Prunus cerasifera (Cherry Plum) Flower Extract, Ornithogalum umbellatum (Star of Bethlehem) Flower Extract, Malus pumila (Crab apple) Leaf and Flower Extract.